Pervert Action: Timelapse / Ver: 0.49.0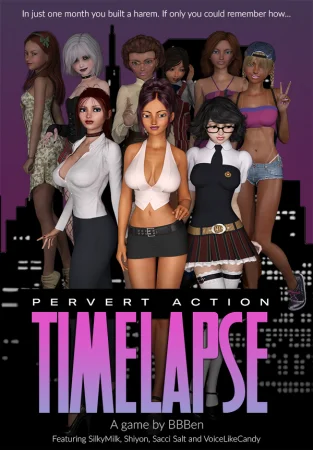 Release Date:
01.02.2023
Developer: BBBen
Censored: No
Version:
0.49.0
OS: Windows, Mac, Linux
Language: English
Voices: English
System Requirements (Minimum)OS: Win / HDD: ~3 GB
Description:
Shuji has lost the last month of his life. Now he finds in that time he's been dating a group of gorgeous, out-of-his-league girlfriends. What happened in that time? And will he be able to turn a group of jealous ex-girlfriends into a harem? Choose how you build your skills and which women you'll focus on, as you date the girls in order to unravel the mystery.
This edition, titled "Emi in Focus", contains Emi's full dating story. Why would a supermodel date a guy like Shuji? And why is she still hanging around now that she knows he cheated on her? It's time to find out! (And time to start gathering your harem...)
Installation:Changelog:Troubleshooting/Cheats:
https://moondl.com/24dnzq997odf/Pervert_Action_Timelapse.zip.html
Comments:
No comments yet, you can be the first!
Add comment