OUT OF TOUCH! / Ver: 2.70.1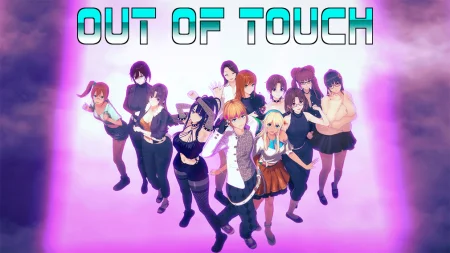 Year of Release:
2022
Release Update:
2023/05/04
Censored: No Censorship
Developer/Publisher: Story Anon
Platform: PC/Windows/MacOS/Linux
Edition Type: In Development
Patch: Not required
Version:
2.70.1
Game Language: English
Interface Language: English
System requirements (minimum): OS: Windows, HDD: 15 GB
Description:
Out of Touch is a psychedelic melodramatic comedy about a group of childhood friends as they grow up, grow apart, and reconnect...before everything really goes off the deep end! Taking inspiration from psychedelic thrillers, Out of Touch is an extremely odd journey through several genres from teenage romance to existential horror.
After being sent away by his mother due to a terrible misunderstanding involving his closest friend, our protagonist CJ returns years later for the last two semesters of high school completely changed in both body and spirit.
Wielding a newfound power and determined to rekindle his old relationships, can CJ convince his friends he's the same person they used to know? Can he avoid ruining absolutely everything like the doofus he is?
Changelog:

Show/hide text
Developer Notes:

Show/hide text
https://moondl.com/banji4dy8x0w/out-of-touch.zip.html
Comments:
No comments yet, you can be the first!
Add comment