PROJECT: POSSIBLE / Ver: 0.8a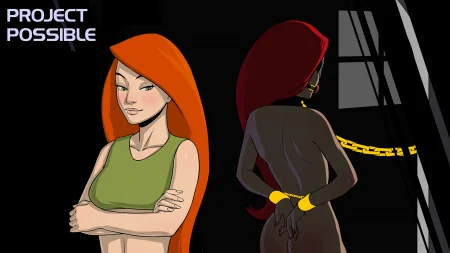 Year of release:
2022
Release Uddate:
2023/02/16
Censored: No Censorship
Developer/Publisher: Leroy2012
Platform: PC/Windows/Linux/Android
Edition Type: In Development
Keyboard: Not required
Version:
0.8a
English Language: English
Interface Language: English
System requirements (minimum): HDD: 2 GB
Description:
After an accident turns you into a young adult again, you take on the role of one of the most beloved villains from the Kim Possible series.
Coming up with the ultimate plan to once and for all destroy her, you move to her city and enroll in her school. This time, the plan is to defeat her emotionally, instead of physically. The plan is simple, but unfortunately, keeping a low profile when you're a mastermind isn't easy, and you slowly find yourself surrounded by both friends and enemies of Kim Possible...
How you will deal with both friends, foes, sluts and more is for you to decide as each girl has multiple routes and conclusions to reach.
Changelog:

Show/hide text
Developer Notes:

Show/hide text
https://moondl.com/ejsnhdg6lyyl/ProjectPossible-0.8a.zip.html
Comments:
No comments yet, you can be the first!
Add comment