Hentai Games and 3D Hentai Video
If you like exciting plots of Hentai Games, then you have got to where you want. Pornova is a large collection of Hentai Games, 3d hentai animation, adult games. Download free Hentai Games and 3d hentai videos and enjoy plots and adventures in a virtual world!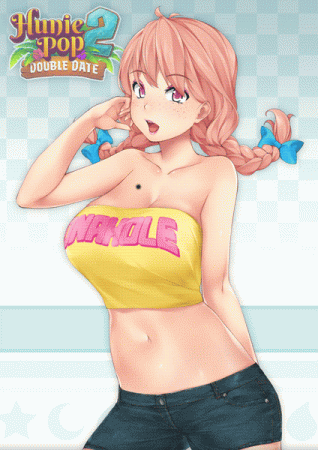 An era of darkness and destruction draws near as an ancient evil of limitless lechery, the Nymphojinn, will soon be awoken by a cosmic super-period of unspeakable PMS. Reunite with Kyu, your old love
June moves to a small town to get away from trouble... but gets into even more trouble! Gosh, gosh, why does she keep getting into bad situations?! Is June's new house haunted? Well, that's only half
One day, Kazuma Kinosaki notices a beautiful woman shoplifting at a convenience store. When he later attends a class reunion for the first time since graduating ten years ago, he meets his former
The day you were cheated on by the girl you love, you get hit by a truck... Fortunately, a mysterious devil woman brings you back to life, changing your appearance beyond recognition... In return,
You are the demon from the Book of the Dead (yes, yes, the same). But you like not to tear your victims to pieces, but to corrupt their minds, so that they obey only you and ... their lust. However,
"My dream is to be a pussy pet till the day I die!" Meet Meko Iio, the heroine of Rinko Kouguchi Series Vol. 2! She has a pussy so exceptionally pleasurable that it should be declared a national
In a world of prudes, a single woman makes her husband stand erect against the status quo and face the world with balls of steel. Horne Doug is a normal, limp everyday man with an unfortunate name,
Lord King is a visual novel with strategy elements about the life of a ruler in a post-apocalyptic world. You will meet 9 girls (and more), each with her own unique personality and attitude towards
Love & Sex: Second Base is a dating sim where a geeky guy (hopefully you) gets to be a roommate with two very hot girls and meet others in is daily life. The main purpose of the game his to get
Cockwork Industries is a real game, not just an excuse for looking at hot, naked girls. We want to offer you a fun and engaging experience with adult content that will make you return to the game.
This is the story of an asshole blade and a beautiful girl's adventure. In the face of the extinction of the community, a blade coming from the earth landed in the hidden village of the princess and
Narumi Kouki, our hapless protagonist, writes a risque romcom for a weekly manga magazine. Due to its content, he's kept it a secret from everyone except the two closest to him: Mihiro and Toa. One