Game of chess with a naughty twist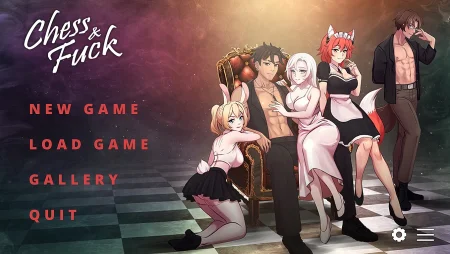 Do you know that feeling of being too bored to get up in the morning? Meroum, a godlike stud and the protagonist of Erogames' new release
Chess and Fuck
, is all too familiar with the sentiment. The handsome leader of a small town named Mintao has fucked every woman in the area and now feels lonely, depressed, and aching to meet someone who'll finally fuck his brains out and beat him in the play of chess. The ardent chess player fantasizes about the girl who is intelligent enough to be a worthy opponent and has fantastic sucking and screwing abilities. It does seem like a tricky job, but Meroum succeeds in finding a vixen of his wet dreams.
Erogames has released a new adult game called Chess & Fuck. It was launched in December 2021, with over 25 hours of sexual entertainment and a total of 39 uncensored Hentai sex scenes. The game is available in English and can be played on a PC, mobile device, or tablet device. The first episode is available for free and is designed to immerse players in the colorful world of Meroum, who is on a quest to find a hot opponent for a game of chess.
The storyline
The plot is set in 2035 in a small town that has been severely contaminated by radiation following a war, resulting in numerous DNA mutations among humans. Surrounded by a troublesome world, Meroum lives a lavish life, yet he is bored with those who can't push him sexually or intellectually. As faith would have it, the young king comes across a girl named Kougi, whom he takes captive and trains her to beat him in the game of chess. In the meantime, Kougi, Meroum, and other female protagonists bang hardcore, turning screwing sessions into their favorite pastime.
The imaginative world of Chess & Fuck treats the players with almost forty Hentai scenes of sex, which are unlocked as the game progresses. As the main protagonist, Meroum, you get to pick your lovers, choose the ending of the scene, thus touching a number of porn niches that are often found in similar games. Engage in threesomes, anal play, or spice things up with BDSM sexcapades. Help Meroum discover the charms of life once again by guiding his lengthy shaft deep inside aching orifices of scorching hot stunners. Chess & Fuck is waiting for you!
Comments:
No comments yet, you can be the first!
Add comment