Save the Subs! Magical Levantia Channel! / Ver: 1.0.5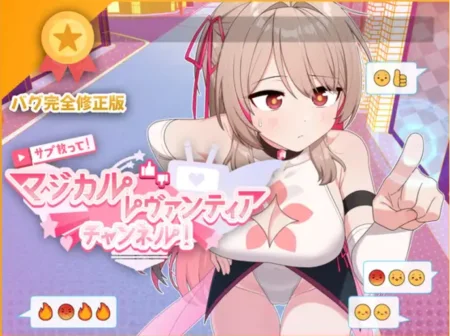 Release Date:
2023-09-02
Developer: Sicapon
Translator: DazedAnon
Censored: Yes (Mosaic)
Version:
1.0.5
OS: Windows
Language: English (GPT-3.5-Turbo)
System requirements (minimum): OS: Windows / HDD: 1.5 GB
Description:
Kei had retired from being a magical girl for the sake of an ordinary daily life. However, in order to defeat a villain who had unexpectedly become stronger, Kei reluctantly resumes her activities as a magical girl. With her popularity rising through live streaming, the now stronger Kei begins to feel a sense of unease towards the villain and starts an investigation to uncover the truth.​
https://moondl.com/yqhb86imi8ea/RJ01077453-Magical_Reventia_Channel_1.0.5.7z.html
Comments:
No comments yet, you can be the first!
Add comment