NTR Sisters Mia And Yumi / Ver: Final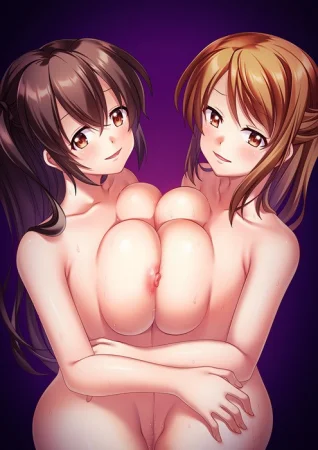 Release Date:
2022-07-29
Developer: Atelier Sakura
Censored: Yes (Mosaic)
Version:
Final
OS: Windows
Language: English (Fan Translation)
System requirements (minimum): OS: Win / HDD: 2 GB
Description:
The main character, university student Yasutaka Eda, had painful memory. When he goes to the room of Yumi Shibasawa, with who he has been dating, he finds her in the embrace of another man he has never seen before. However, Yumi did not hide it and continued to have sex with a man in front of him, telling him that the reason for this was because she was not satisfied with what he was doing with her. The relationship ended and Yumi disappeared from the university, but the shock remained. He was convinced that he would never be able to make a girlfriend again. Later, he reunites with Yumi's sister, Mia Shibasawa. They gradually became attracted to each other and started dating, but the trauma Yumi had inflicted on Yasutaka remained and affected their sex life. However, Mia has been there for Yasutaka, and his wounds have finally healed.
Installation:

Show/hide text
https://moondl.com/tbwr4x3f4ymn/NTR_Sisters_Mia_And_Yumi_Final_Atelier_Sakura.rar.html
Comments:
No comments yet, you can be the first!
Add comment