Fallen Wife Honami - Even though I should only love my husband / Ver: 1.0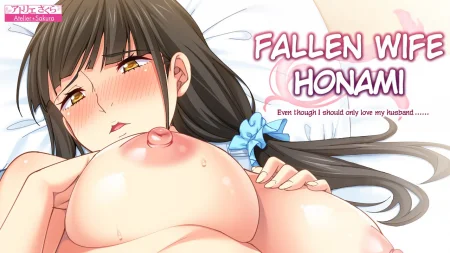 Release Date:
2018-10-26
Developer: Atelier Sakura
Censored: Yes
Version:
1.0
OS: Windows
System requirements (minimum): OS: Win / HDD: 1 GB
Description:
The main character, Kojiro Minagi, is an ordinary young office worker who has no special qualities.
He is proud of his wife, Honami, who he met in college and got married after graduating.
Her presence, with her good personality and style, made even his mundane daily life a happy one.
However, his only complaint is that she is ignorant of his sexual needs, she is shy, and does not actively engage in their sex life. Kojiro, who is still young and sexually active, has always wanted to do more with his beloved wife and feel better. One day, by chance, he expressed his dissatisfaction to his colleague Tatsuki Kurume, who handed him a special aphrodisiac. When she drank it and went into the night life, Honami changed like never before, revealing her greedy desire for pleasure. The protagonist accepts the invitation to be taught more intense and exciting play, and cooperates with Kume to pursue more intense and exciting actions such as shooting play, swinging, and so on. Unaware of the meaning behind the smile on Kume's lips...
https://moondl.com/kta7kzqqbpox/Fallen_Wife_Honami.zip.html
Comments:
No comments yet, you can be the first!
Add comment