Praetorium / Ver: 1.5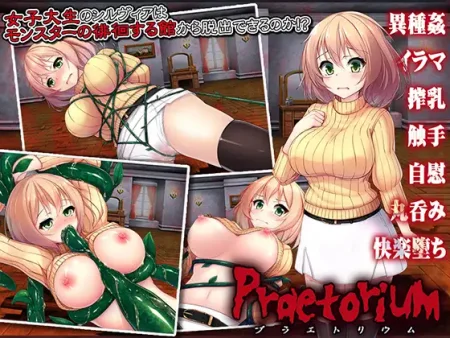 Release Date:
2018-07-30
Developer: Windwave DLSite
Translator: 12asdasdasd34
Censored: Yes
Version:
1.5
OS: Windows
Language: English (Edited MTL)
System requirements (minimum): OS: Windows, HDD: 200 MB
Description:
A girl born in a good family named Silvia had entered a university
and started to live independently. Now she fully enjoys her student life.
On one holiday, Silvia is on a car trip with her university friends.
As is often the case of novice drivers, however, they reset their
destination to a more distant city and end up being stuck in a deep fog.
While being at a loss, Silvia finds light in the fog.
Silvia desperately runs toward the light ignoring her friends' warning.
When she comes to her senses, she finds herself standing in a hallway of a mansion.​
https://moondl.com/2qh8g2zjdtzp/PraetoriumEN.rar.html
Comments:
No comments yet, you can be the first!
Add comment