Demon Lord's Decree / Ver: 0.2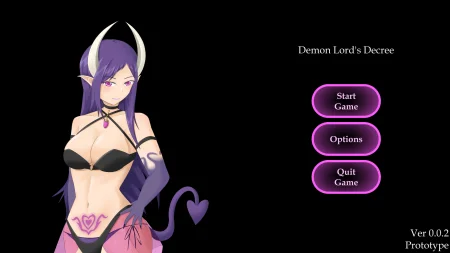 Release Date:
2023-01-12
Developer: Impasse
Censored: No
Version:
0.2
OS: Windows
Language: English
System requirements (minimum): OS: Win / HDD 100 MB
Description:
Lilinaya, a succubus from a long line of prominent nobility in the land of demons, has been exiled from her homeland for being too damned horny.
The demon lord has had enough of Lilinaya distracting all of his generals when they're supposed to be busy getting ready to invade the humans that he sent her off in hopes of getting back on track. Succubi have the ability to drain the energy or mana out of their targets and thus the demon lord tosses her to the humans in hopes of weakening them ahead of his invasion.
Lilinaya was at first enraged at this treatment but quickly changed her mind when she had a taste of what the land of the humans had store for her.
Developer Notes:

Show/hide text
https://moondl.com/fjzcpfs5p7db/demon-lords-decree-win.zip.html
Comments:
No comments yet, you can be the first!
Add comment