Leap of Love / Ver: 2.5.1 Dlc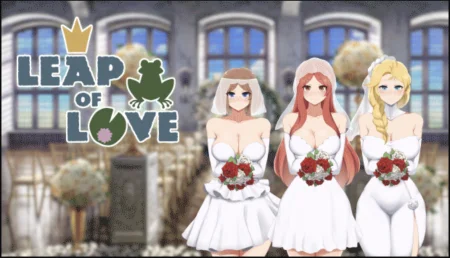 Release Date:
2022-07-06
Developer: Andrealphus Games
Censored: No
Version:
2.5.1 Dlc
OS: Windows, Linux, Mac, Android
Language: English
System requirements (minimum): OS: Win / HDD: 500 MB
Description:
Leap of Love is a fantasy game where you play as Kaheroux a frog turned prince by a shady wizard. The catch of that spell is that he needs to find and marry a princess within a month or go back to being a frog.
Luckily for Kaheroux the local king as three daughters and a lovely wife.
Blanche the eldest is dignified and regal from crown to toe.
Charlotte is kind of a tomboy and quite the party animal.
Diane the youngest act pure and innocent but hide her true peronnality well.
As for Alienor, the queen she's the most unreachable of all four.
So strap on for 30 days of adventures in our fantasy kingdom, may you find love and marry your chosen princess.​
Changelog:

Show/hide text
Developer Notes:

Show/hide text
https://moondl.com/kav7rjqm4zkd/Leap_of_Love_v.2.5.1dlc.rar.html
Comments:
No comments yet, you can be the first!
Add comment