Reconstruction of Zanda Village / Ver: Final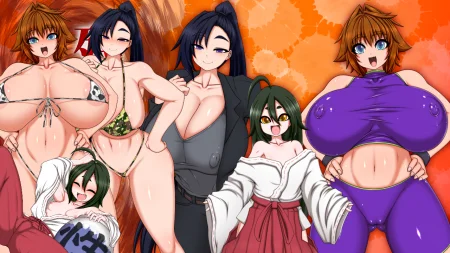 Release Date:
2023-01-08
Developer: Hatomame
Censored: Yes(partially)
Version:
Final
OS: Windows
Language: English(MTL)
System requirements (minimum): OS: Windows / HDD 700 MB
Description:
A bitch descends to an overly sparse village! All the men in the village are hole brothers!
A mysterious voice speaks to a healthy bitch "Maki Hibino" while she is walking on a road in the mountains.
Surprised by the bizarre phenomenon, but guided by the voice in the spirit of helping others,
she arrived at the super-sparsely populated village of 1, "Zudamura".
A mysterious girl who calls herself Kami-sama wants Maki-chanm
to have sex with her and make use of her lewd body to restore the village.
If that's the case, it's a cheap order!
Kami-sama was surprised and immediately OK, headed to the village and had sex immediately.
The more you do it, the more people will increase with the power of Kami-sama,
and the facilities in the village will be maintained.
Kami-sama seems to be plotting something, but let's eat the men in the village without worrying​
Developer Notes:

Show/hide text
https://moondl.com/pdcn8n4g3jpm/Reconstruction_of_Zanda_Village_1_.rar.html
Comments:
No comments yet, you can be the first!
Add comment