Childhood Friend Cucked - Tiria is an Obedient Sex Slave / Ver: Final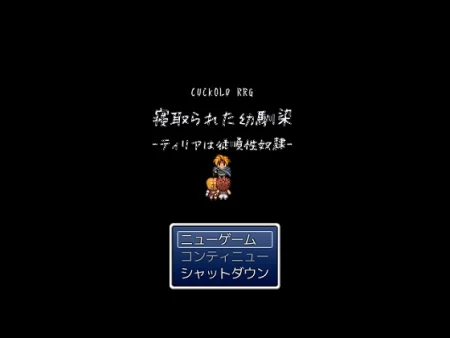 Release Date:
2018-11-18
Developer: Agunosutosu
Censored: No
Version:
Final
OS: Windows
Language: English(edited MTL)
System Requirements: OS: Win / HDD: 100 MB
Description:
You can only see that your childhood friend is being cucked in this game.
The protagonist does not speak. What he feels is left to you.
Almost no battles. The story progresses by exploring. There are day and night times.
The total playtime is about 2~3 hours.
14 H scenes in sprite-sized pixel animation​
Installation:

Show/hide text
Translator Notes:

Show/hide text
https://moondl.com/yjueoy2vwluq/CUCKOLD_RPG_Childhood_Friend_Cucked_-_Tiria_is_an_Obedient_Sex_Slave.zip.html
Comments:
No comments yet, you can be the first!
Add comment