Unexpected / Ver: 0.2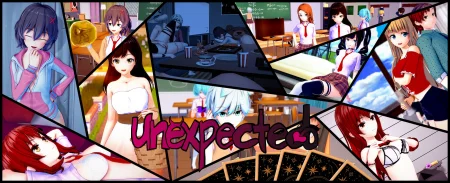 Release Date:
2022-12-07
Update Update:
2023-02-15
Developer: NR productions
Censored: No
Version:
0.2
Platform: Windows, Linux
Game language: English
Interface Language: English
System requirements (minimum): OS: Win / HDD: 2 GB
Description:
After a sudden move, Ayumu and Nemu find themselves living in a small town,
whose inhabitants act way more familiar than expected.
What will these new surroundings bring out in our protagonists?
Follow the two twins as they join school activities,
investigate mysteries, make more than friends and uncover the dark secret that the town of Henyutamei holds.​
Developer Notes:

Show/hide text
Changelog:

Show/hide text
https://moondl.com/zay8p7e5akpy/Unexpected-0.2-pc.zip.html
Comments:
No comments yet, you can be the first!
Add comment