The Half Hero Harem / Ver: 1.0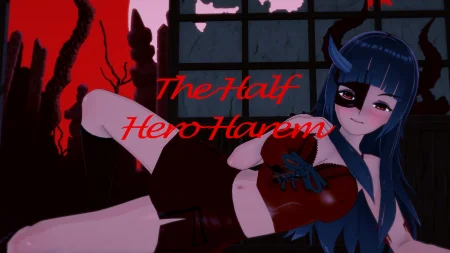 Release Date:
2022-12-07
Update Date:
2022-12-07
Developer: Night
Platform: Windows/Linux/Mac
Censored: No
Version:
1.0
Game language: English
Interface Language: English
System requirements (minimum): OS: Win / HDD: 1.3 GB
Description:
You and your childhood friend Red recently moved into a new apartment to try to live a peaceful and quiet life. One night not so long after they move in, they find themselves chatting normally in the living room. But to their surprise, their chances at a quiet life quickly fade as huge portals appear and slowly drag our protagonists into a new world they have never seen before.
On the bright side, this world is FULL of EXTREMELY ATTRACTIVE girls. On the other side, it's also soon going to be destroyed by the fearsome god Zapaulo, who wants nothing more than the world to suffer because of his son's absence. Will you be able to build a team capable of taking down this unbeatable enemy? Or will you spend all your time chatting up girls until the world ends? That's up to you now, isn't it?​
https://moondl.com/f0ie8qsf433e/TheHalfheorHarem.rar.html
Comments:
No comments yet, you can be the first!
Add comment