ROBFEOY / Ver: 2.0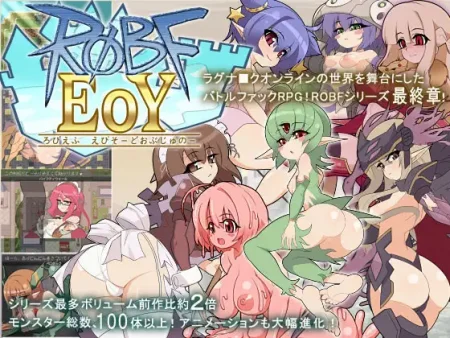 Release date:
2016/02/11
Update Date:
2016/04/02
Censored: Yes
Developer/Publisher: Asgar Knights (アスガル騎士団)
Platform: PC / WindowsVista / Windows7 / Windows8 / Windows10
Edition Type: Original (licensed)
Keyboard: Not required
Version:
2.0
Game Language: Japanese
Interface Language: Japanese
Scoring Language: Japanese
Minimum System Requirements: OS: CPU Intel Pentium4 2.0GHz ; RAM 512MB ;HDD 1.35GB ; RPG Tkool VX Ace RTP
Description:
The hero who defeated the demon king Dark Lord in the south of the continent,
For clues of the teacher, journey to the north of the continent Black Forest ...
There, demon our strength there was not in the south of the ratio!
In order to compete in the north of the demon, it finished loading his training at the Aldebaran
Anything that in the incident ... that end up ahead that occurred in front of the hero?
https://moondl.com/myydmgqgnvsw/ROBFEOY__Ver.2.0_.rar.html
Comments:
No comments yet, you can be the first!
Add comment