Did you ever watched that old Batman show where him and Robin were always about to die in a trap, and then in the next episode they managed to escape from an horrendous dead? Well... No More!! I
"AI girl" is the ultimate 3D simulation of life that challenges common sense in the game. You can enjoy the leisurely and relaxed desert life with AI girls, full of presence that seems to
This is a third person and first person game. You will play brave as you break through 7 crossing points to rescue a woman who is under the control of a demon. release the woman - god of weapons,
Hardcore real time 3D gangbangs! The heroines are played with by multiple men! - Extreme bukkake with a focus of every last cummy detail!! - Moving! Real cross-section depictions available. - Fully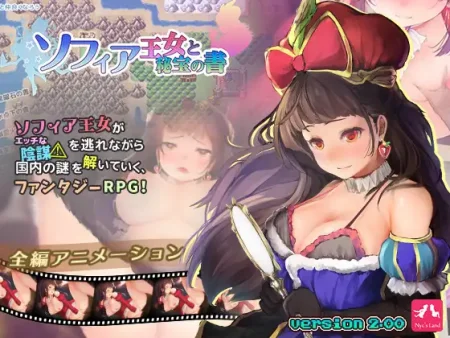 The main character's father, the ruler of the kingdom, has gone missing. Will Sofia be able to find out what happened?
Seed of the Dead is a single FPS in which you along with three beauties look for security in a gnawing zombie city. In the game you have to fight the hordes of mutants and undead, using a range of
The Sixth Demonic World "Oldoa" The world where power is everything. There was a very talented ruler. That person's name is Elfine. This girl reigned as「Demon King」of Oldoa. She united
Meria decides to become an adventurer, and takes a job from a certain guild. She is dispatched to a village to take care of some bandits who have been threatening them. Whether is monster or bandit,
Rose has taken on a dungeon in search of treasure -- but when he gets tricked and feminized, he finds himself in an even deeper labyrinth. And this one's packed with erotic traps!
"The Elven Tear", a legendary treasure spoken of since ancient times. Everyone knows the legend, but none know if it really exists. In this RPG, an innocent treasure hunter named Latee is
Author / Mui Manjiro "A slut but something?" Heroine "Mikami Aya" freely and honestly acted on desire. Excited and sympathetic "Marina Yuzuru" wants to experience herself and go to the same pillar
Here are works by AgentRedGirl.