The villager Kairu had two dreams. To become a knight and protect the kingdom from monsters... and to have sex with all the pretty girls in the area. After hard training at the knight's academy, he
Meltys Quest is the journey of the main character, Princess Meltis, in order to raise her kingdom from ruins. Meltis is a girl who has been deceiving and relying on others all her life. But once the
Daughter, Lana, who was kicked out of her home because of her father's illegal deal. Now she stood in front of the house, not knowing where to go. However, the maid Il gave her a ring with
Princess Charlotte of the Kingdom came to the fort on the front of the battle with the monsters. However, during the welcome party, a horde of monsters stormed the fort. The fort falls and the
In a war between the Kingdom of Elmfurt and the Duchy of Brauha, the king and queen are captured and killed. Only princess Ryudomira survives, having escaped to the "Graveyard" with her
The action of the game takes place in a medieval feudal society, that is about to face a magical and sensual upheaval of external force - you! Choose the fate of your favorite characters and other
Knightess Leticia served the Kingdom of Saintiar as a royal guard. Thanks to her great strength and bravery she was successful in defeating the neighboring nations and bringing glory to the kingdom.
Beautiful pixel art and smooooth animation. Confine a standoffish tsundere princess and violate her. Force her to perform 'service' while in town.
Kingdom. Another routine day. Nothing foreshadowed trouble, until a crowd of angry monsters burst into the throne room. Having arranged the holes of the flat-breasted queen of the penis clavus the
Momo, the third princess of Devil * ke, urges Rito to train his sexual skills. She seems to be bold and in a strong attitude but in fact she is also a virgin. While his training progresses, their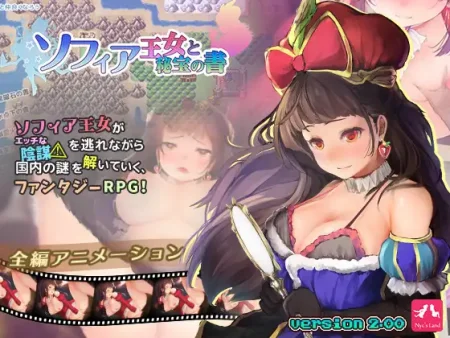 The main character's father, the ruler of the kingdom, has gone missing. Will Sofia be able to find out what happened?
As the sitting queen of Brassiere, Selena was not permitted to leave her castle. She yearned to explore the city below, and the world beyond. Then, a lustful demon army attacked the kingdom.