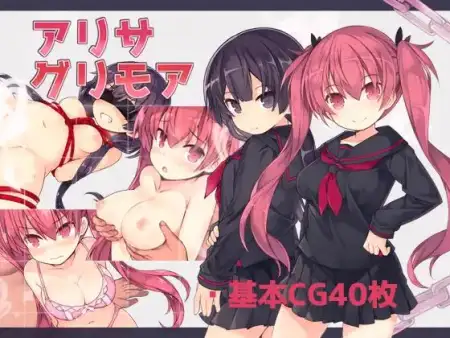 One day, a schoolgirl named Arisa finds herself in possession of a magical book with the soul of a powerful sorcerer sealed within. Now Arisa has magical powers, too, and sets about testing them at
Maharu-chan is the village's most popular girl. She's got huge breasts, pink hair ... and a giant debt.
Protagonist Pandora has lost her memory. Can she get it back!? Will she continue to live on as is!? Her slave live begins!
No cock will lay her low! The legendary swordwoman defeats all ... or so she thinks. Tables turn and her spirit breaks in this short hot RPG!
As always, 55 images of erotic sketches and art (not counting pose art, status)
"Khochika" - The Underground Idol on the rise to glory. Despite the pleasant smile that she shows on stage, returning into the office, she lets popularity take over and refuses to do what
You were fired and dumped by your girlfriend. Now you just want to take revenge on the world. Some innocent women are your targets...